My guide if you want to call it that, to making your own frozen meals. So you can put little to no effort into cooking during the week!
First and foremost understand this, I am not a chef or nutritionist.
I try to make the majority of my meals healthy-ish but that's as close as I come to it.
Carbs and cheese are my kryptonite.
Mac and cheese in particular.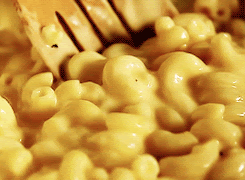 mmm…. Yeahhhh…
I will often adopt a recipe from somewhere in the wide webs of the world and then change it because I like to create a little chaos, I mean Khaos. 🙂
(Take that grammar Nazi's, I make the rules here!)
1. First things first; think of meals you and your family like.
We love fajitas.
I think of them as tacos on steroids.
They're quick, simple and fantastic.
2.Consider how the texture of the food will change after its been   frozen and reheated.
This may be where the trial and error comes into play.
Some things work and some things don't.
That's life, or at least that's what people say.
3. If you don't want to hop in it blind there is no shame in hitting up the good old Google search or Pinterest for advice on freezing stuff.
Seriously, how awesome is Google and Pinterest, how did we live before them? Anyways back on topic… Frozen food!
For an example of foods that change, let's talk about beans.
Yes the magical fruit.
They get an almost chalky texture if there's not enough moisture for them to absorb when they're reheated.
At least that's what I think happens.
For all I know there could be a fairy that replaces the creamy innards with chalk, for shits and giggles.
Maybe I should add a disclaimer for my fantabulous vocab…. Any who.
4.After you figure out what will be eaten or at least what you hope will be eaten, get a list of ingredients together.
First I make a list of ingredients per each recipe and then do inventory to see what I may already have.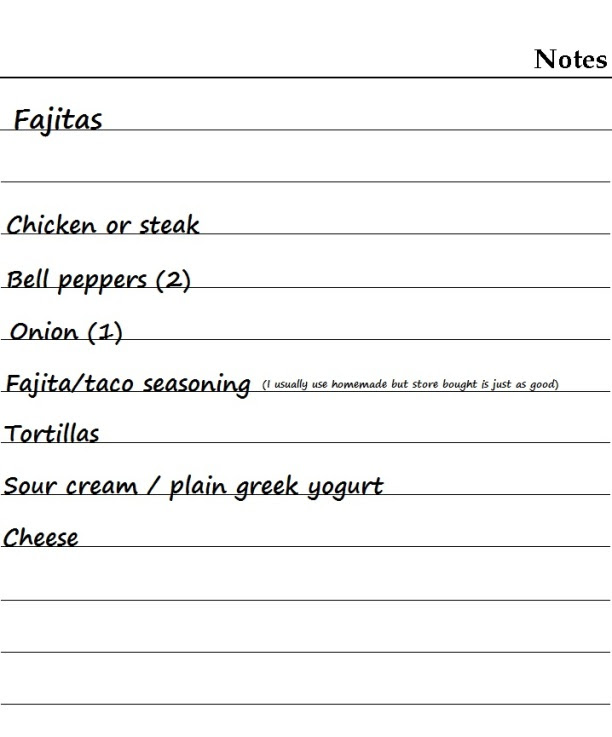 I LOVE making lists, not sure why but I do.
I make multiple lists for each grocery store trip.
By all means if you can skip the multiple lists do it, I am sure trees would appreciate it.
My brain just doesn't operate like that.
After ransacking my kitchen I lay out my grocery list in the order I like to shop.
I do this because I do not like to be around the majority of people and try to get in and out as quickly as possible plus it helps stay in budget.
If I am doing the online ordering grocery curb side pick up that was obviously sent to us from heaven, I skip this step.
5. After picking up your groceries.
When you have safely returned home with your groceries, rinse your produce and then use your first list to group them together by recipe.
This saves time and makes it easier to cook later.
I buy tin containers at Dollar Tree because I am too lazy to wash glass containers and I can write on the paper tops.
They come in packs of three so it's an awesome deal.
I am not sure if you can reuse these or not.
If you reuse them let me know.
Next comes the cooking part.
If I am going to be using a particular meat or veggie in multiple meals and I can cook them in bulk I do because although I love cooking, I would rather be watching tv.
6. Chill out. Not you; there will be time for that later, we are still talking food.
After cooking your meals, let them cool uncovered before storing.
This goes for everything you are planning on freezing!
If you do not wait the steam will cause moisture on the top which eventually turns to ice and then your food becomes a watery mess that no one will want to eat but they will eventually because they love and support you.
Or there's always sandwiches.
Either way, watery meals are to be taken seriously.
After everything is cool and covered, label each item with what it is and be sure to date it .
Trust me no one wants your two year old freezer burnt stuffed bell peppers.
Although this has never happened to me (that anyone can prove) I can imagine it happening to someone, somewhere and I don't think it would taste very good.
---
A little bit extra
Things I have learned the hard way so you don't have to:
Do not cook pasta all the way.
Cook it until it becomes somewhat flexible.
If you cook it all the way and the reheat it later it can turn into a mushy mess.
Unless you have to cook the veggies to get the end result you want then don't precook them at all.
For example I cooked a chicken pot pie to freeze
I cooked it completely then froze it.
When I reheated it again the veggies didn't taste as fresh as I would have liked
Next time I just cooked the chicken and then mixed it with the other ingredients and then froze it and it turned out great when reheated.
Sometimes certain dishes don't have to be precooked.
It depends on the ingredients you use.
Example: Meatballs for meatball sandwiches.
If you buy frozen meatballs you don't have to pre-cook them at all as long as you don't let them defrost.
Just mix them with sauce and store!
If you have fresh meatballs, cook them then add them to the sauce before storing.
Double bag your soups.
This may seem obvious to some but when you're tired and just
wanting to sit down you don't necessarily think everything through.
Rice is tricky.
If you are going to freeze it make sure you leave a
good bit of sauce or whatever with it so it doesn't dry out.
It sometimes turns out a bit chewy no matter how much sauce you use.
Like I said it's tricky.
Once I learn the trick to perfect frozen rice I will let you know.
If you already know it, please let me know.
Sharing is caring!
---
So yeah, I think that about covers it.
Thank you for making it this far, if you have any suggestions for future posts let me know.
Until next time remember to share the love!
(Get it? It's my last name and I am writing this blog. I told you I like cheese.)